Description
The 22oz. Sport Berkey Portable Water bottle is the ideal choice for a personal traveling companion - featuring Berkey's exclusive IONIC ADSORPTION MICRO FILTRATION TECHNOLOGY.
Payment & Security
Payment Methods
Your payment information is processed securely. We do not store credit card details nor have access to your credit card information.
---
Security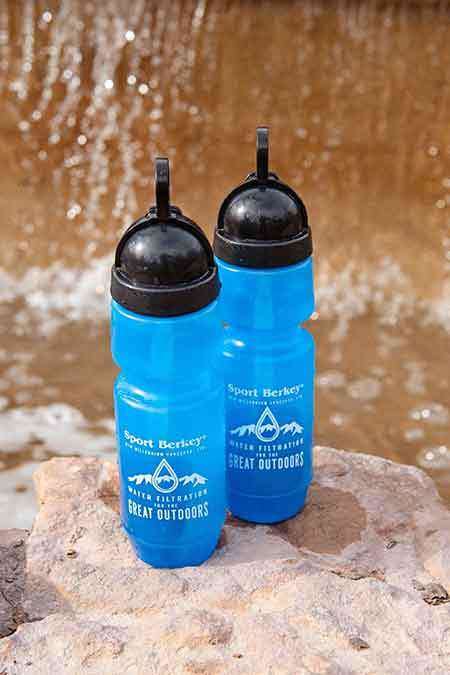 Specifications
As the Sport Berkey bottle is squeezed, the water is forced through the filter. The density and quality of media used determine the rate of adsorption. The time of exposure throuh the filter has been carefully calculated to yield the greatest volume removal of toxic chemicals and pollution caused by industry and agriculture. The exclusive filter element of this Sport Bottle is composed of our exclusive proprietary "adsorbing" media that promotes IONIC "adsorption" of pollutants, such as cadmium, chromium, copper, lead, aluminum, mercury, and other dangerous heavy metals.


The "Tortuous Path" structure of the Sport Berkey's filter element gives it its unique characteristics. This filter is a true portable Water filter and uses medical grade technology to produce a convenient and portable water filtration system.