Description
3.25 Gallon Capacity
Quickly becoming one of the most popular systems, the Royal Berkey holds more water and filters it 14% faster than the Big! At only 9% more the Royal Berkey is a favorite among families of 2-6 people; in the 2 filter configuration, with moderate to high water consumption.
Like the Big, it can support up to 4 Black Berkey™ Filters & Fluoride Filters. This unit comes with the Berkey Care Lifetime Warranty, an exclusive benefit for Berkey Filters customers!​​
Product Reviews
Customer Reviews
07 Dec 2019
Jennifer C.
United States
I still have to install
I still have to install the fluoride arsenic elements, but i can't find the washers and nuts to do that so i have called your office and they are looking into it.
Payment & Security
Payment Methods
Your payment information is processed securely. We do not store credit card details nor have access to your credit card information.
---
Security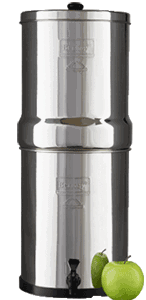 Specifications
Filtered Water Capacity | | 3.25 Gallons (11.5 L)
Product Dimensions | | 9.5 x 9.5 x 24.0 inches
Product Dimensions (Nested) | | 9.5 x 9.5 x 16.0 inches
Weight Empty | | 8 lbs
Weight Full(Lower Chamber Full) | | 35.10 lbs
Material | | High polish 304 stainless steel
Spigot (Included) Material | | BPA free, FDA approved, high impact polypropylene
Purification Speed (Gallons Per Hour) | | Up to 3.5 GPH with 2 Black Berkey™ Filters (standard configuration)Up to 7.0 GPH with 4 Black Berkey™ Filters
Availability | | Not yet available in Iowa or California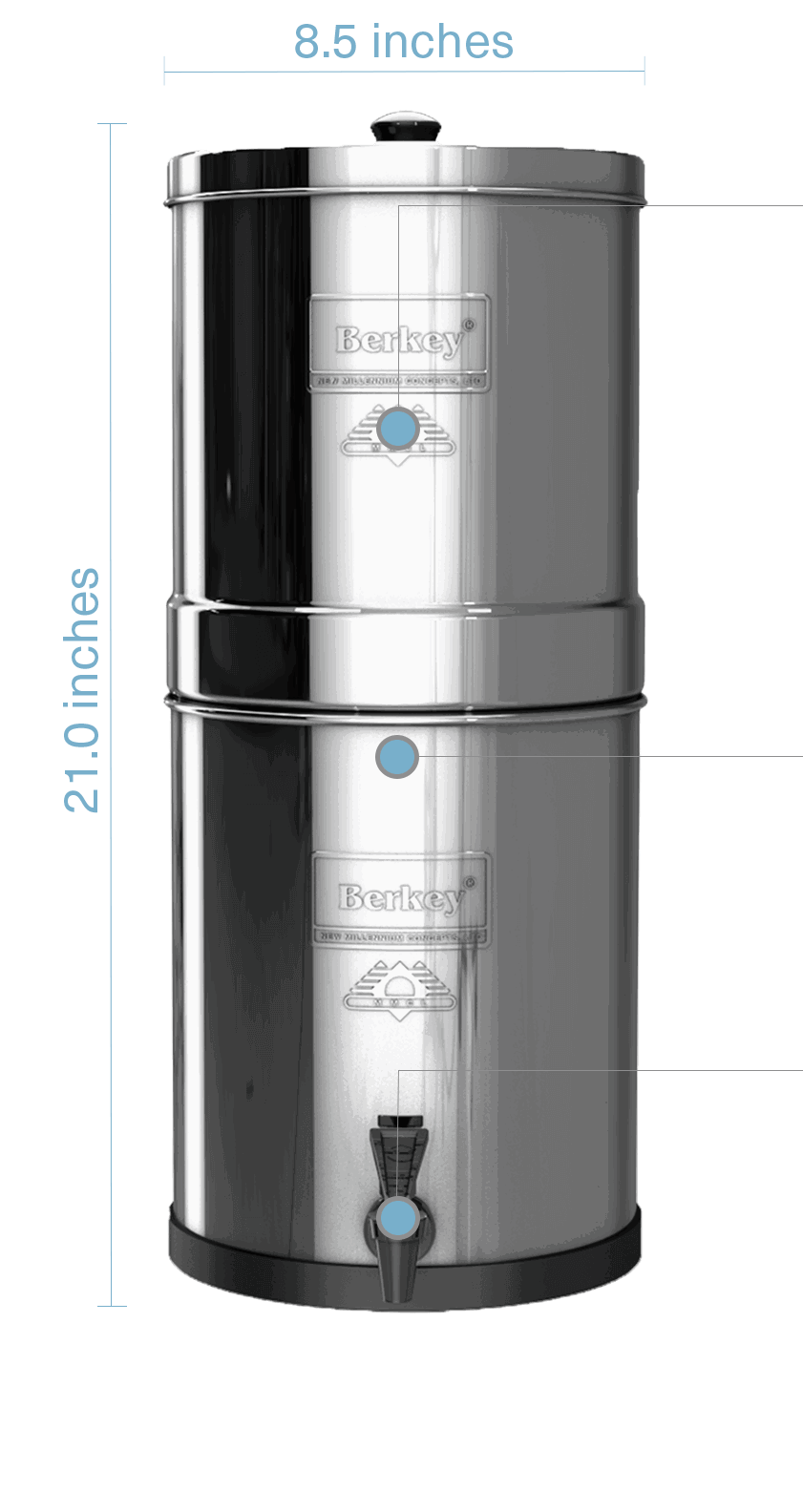 Royal Berkey Water Filter System
Holding Capacity: 3.25 Gallons (11.5 L)
Material: 304 Stainless Steel
Finish: High Polish Stainless Steel
A step up in size from the Big Berkey. After years of research and customer feedback, it was clear that people who were using Berkey water filter systems were not always completely satisfied with the systems' output.


At the time, we offered customers who needed to shop for water filter solutions only two models online: the Big Berkey and the Travel Berkey. The customers using these units gave us useful feedback: They said that while they had normal-sized families, their water consumption demands were. Due to their unique lifestyles, customers in this group needed to buy a Berkey filter with a larger capacity.


We listened and found that this group not only used the water from their filter for drinking but also used it for things like cooking, pets, plants, and many other various demands. Many times, this group of our customers led active lifestyles in which they consumed more water than normal, lived in warmer southern climates, or drank a lot of prepared drinks like tea or coffee. In our normal fashion, we listened to the demands of our customers and introduced another size of Berkey model into our growing family of products. Ideally suited for the demands of larger families and people leading active, high-water-use lifestyles.


*Not yet available in Iowa or California*