Description
The Recon is our medium-sized First Aid Kit and comes fully stocked with the best supplies available today. It's designed to carry everything you'll need, no matter where you are or what you're doing. Outdoors, indoors, or no doors, The Recon is ready. Are you?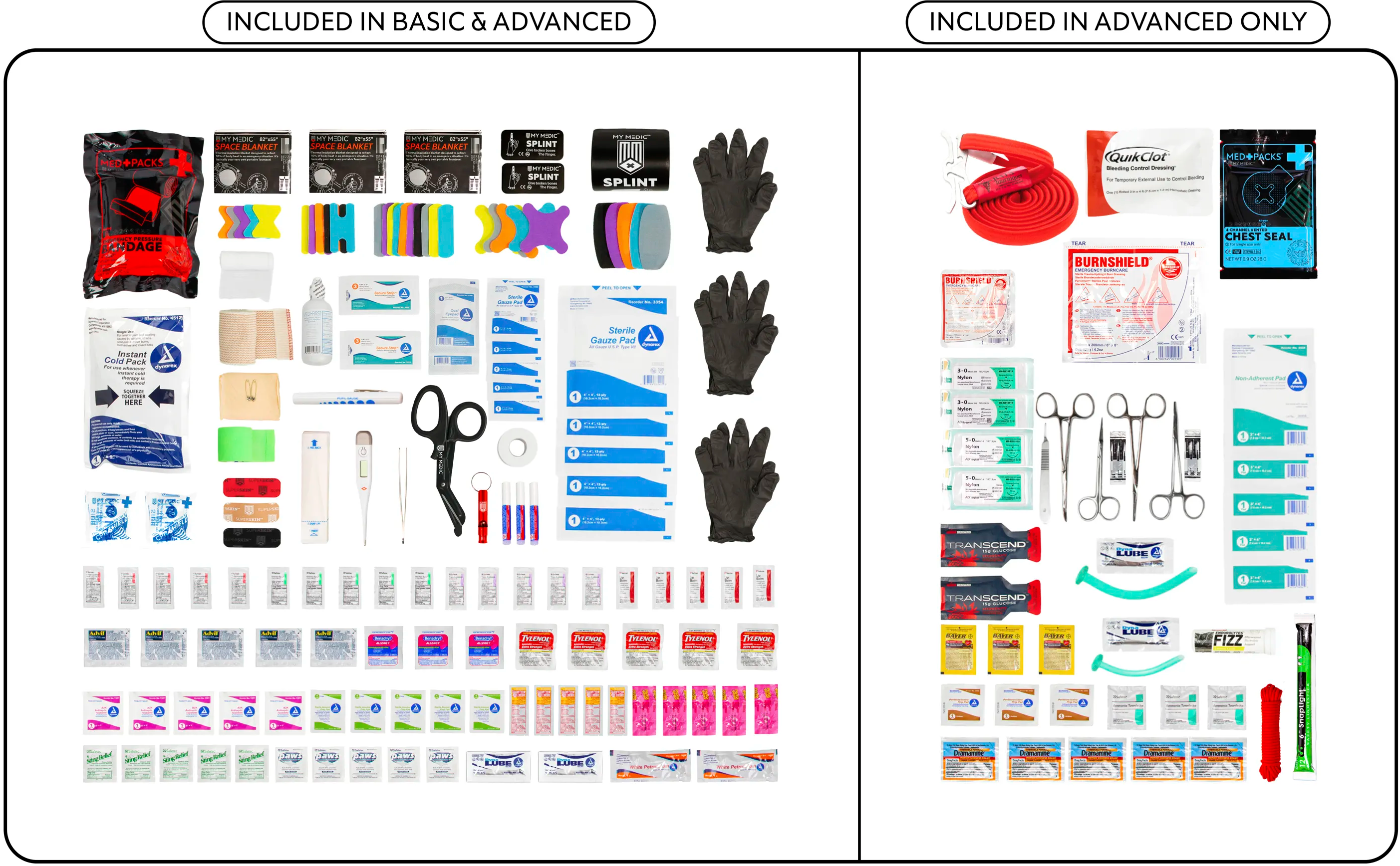 General Specs
Height: 12.5 inches
Width: 8.5 inches
Depth: 7.25 inches
Weight: 2100 - 2880 g
Skill Level (Basic, Advanced or Pro): Basic and Advanced
Type: Universal
Group Size: 5+
Environment: Dry, Dirty, Muddy, and Light Rain  
Case Features
Multiple Compartments
This is no ordinary backpack. With multiple compartments and integrated modular organization, it's almost too easy to find the products you're after. Just be sure to put them back where you got 'em from.
Heavy Duty Sling
Made to last. This shoulder strap is high quality and heavy duty. Adjustable and comfortable to wear.
Padded Back Panel
Whether you're out on the job, or exploring the wilderness, you want comfort. That's why we included a padded back panel, free of charge.
Mesh Pouches
The Recon includes several mesh pouches and pockets so you can easily see your First Aid Supplies.
Mag Pouches
With a total of 3 Mag Pouches (2 small, 1 large), it's easy to store extra ammo or even a Go-Gurt!
What's Included






























































Payment & Security
Payment Methods
Your payment information is processed securely. We do not store credit card details nor have access to your credit card information.
---
Security