Description
Whether you need power while camping in a tent or trailer, or looking for a reliable emergency power supply, the Bluetti EB40 Portable Power Station helps you keep all your essential devices charged up and ready. Continuous 300W, 600W surge pure-sine wave. It also includes a 12V car jump starter port for starting a car.
Specifications

The nitty gritty details about this generator.

The Ultimate Portable Power Station.

CHARGE TIMES
Iphone X  30+ Recharges

Ipad Pro  10+ Recharges

Laptop(60W) 5+ Recharges

Macbook Pro  13+ Recharges

Led Lantern Light(10W)  30Hrs

Cpap(60W)  6+Hrs

Gopro(14W)  80+ Recharges

Mini Fridge(40W)  7+Hrs

Air Pump(40W)  8+Hrs

Drone   5+ Recharges


PORTS

Input: Ac Inverter/Pv Input Port/Car Charging  Port, 3 In1 Port : Pv/Ac Adapter--- (Dc6.5*3.0Mm): 14V~40V/125W, Ocv 16V~40V /Max.10A, Solar Panel: 10A(Max)14V~40V/Max.125W Max.10A.Mc4 Connector

1*6.5*3.0Mm Car Charging Port 

1*Car Jump Starter Port( 12/24V 800-2000W)
( 1.Make Sure The Gas Engine Displacement Of The Vehicle Is Not More Than 4L. 2. Make Sure The Power Is Over 60%(Four Battery Segments On).3.Make Sure The Clamps Of The Battery Clamps Is Not Broken)

Outputs: 2*Ac110V,(300W Continuous, 600W Surge Max)

1*Qc3.0 Usb-C Port (Max 18W).

6*5V3.5A(Max) Usb-A Ports.

1*12V/5A Dc Port For Cpap 

1*12V/10A(Max)Car Port


BATTERY DETAILS

Lg Lithium Ion Battery Cell

Pack Capacity: 400Wh/300W

Lifecycles: 2500+ Cycles

Shelf-Life: Charge Every 3-6 Months

Management System: 'Mppt' Charge Controller, Low Battery Protection


GENERAL

Sku: Bluetti Eb40

Size&Net, Weight: 12.3Lb. L 9.0*W 5.7*H 11.2

Warranty: 24 Months

Operating Temperature::0-40°C/10%-90%

Safety By Design:

Battery Management System (Bms) Enables Short Circuit Protection, Voltage Control, Temperature Control And More Advanced Safety Operations. Other Enhanced Safety Features Includes: Lcd Screen With Charge/Discharge And Battery Life Status Switch With Indicator Light For On/Off Output Port Charging.


PACKAGE INCLUDES

1 * Portable Power Storage(Eb40)

1 * Ac Wall Charger

1 * Car Charger

1 * 12V/10A Output To Car Charging Cable

1 * Solar Charging Cable

1 * Jump Starter Alligator Clip Cable

1 * Type-C Cable

1 * User Manual

1 * Warranty Card

Payment & Security
Payment Methods
Your payment information is processed securely. We do not store credit card details nor have access to your credit card information.
---
Security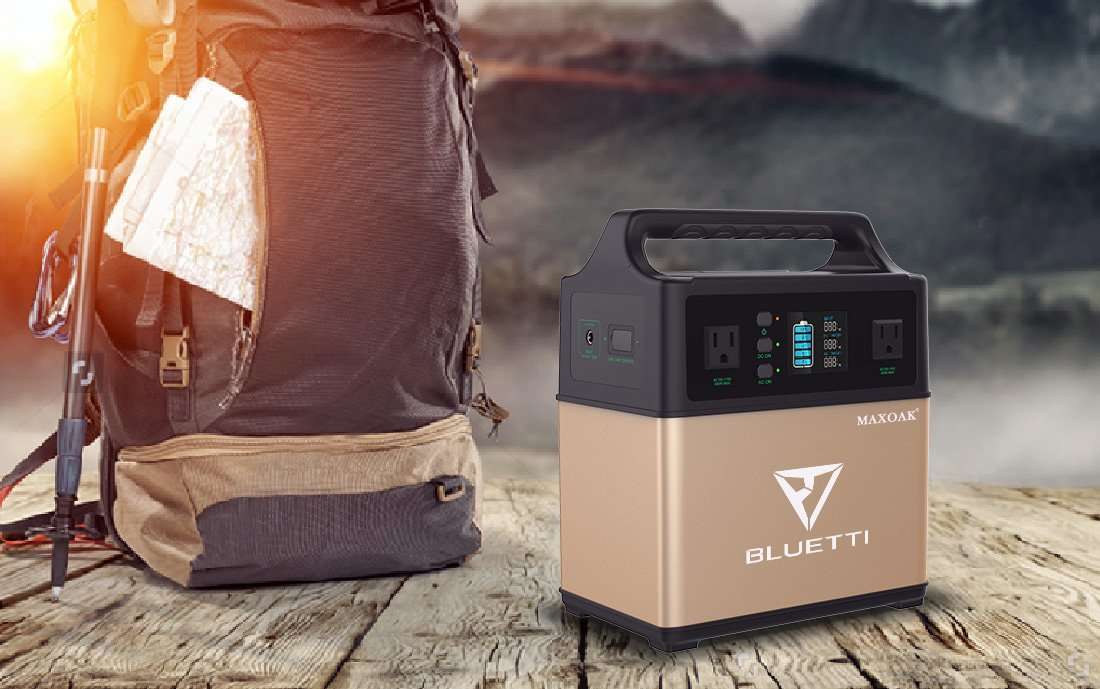 Smaller, lighter, and more powerful
It's almost here! Keep your lights, GPS, phones, and communications powered up in the field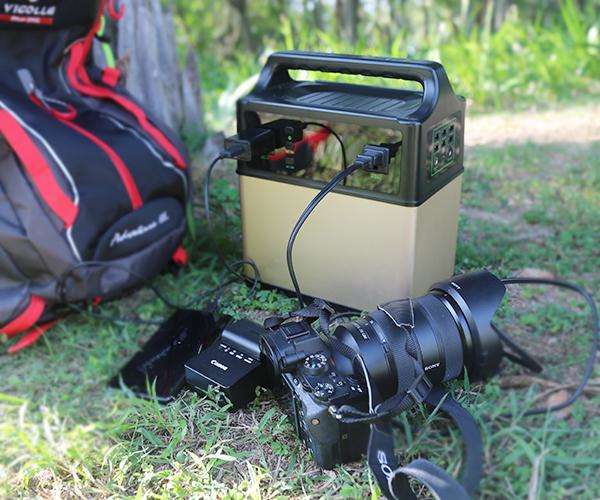 Bluetti EB40 Highlights
Industry-leading Outputs Including AC and 18W QC3.0
Bluetti QC3.0 port is capable of charging larger USB devices.

Quiet, Lightweight, Lithium Power.
Zero noise with Bluetti patented cooling system .

MPPT Pre-Installed
Includes pre-installed solar charging optimization module that functions as a maximum power point tracker (MPPT), resulting in up to 40% faster charge times, especially from solar panels.

Ultra-safe Lithium Battery
With quality LG lithium cells, known for stability, monitored by a state-of-the-art battery management system that prevents over-charge, over-current, and short circuiting.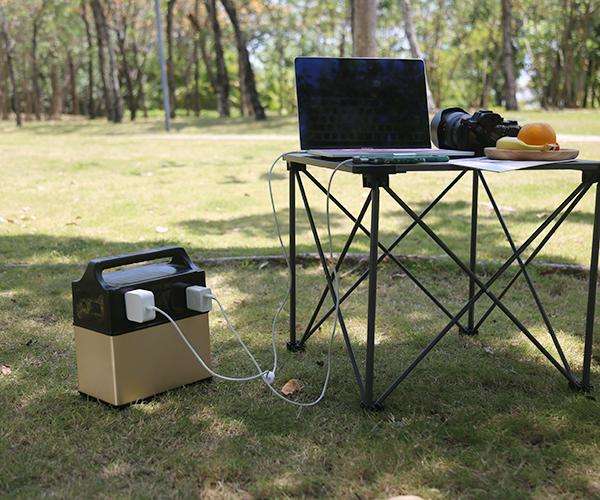 What Can Bluetti EB40 Power?
Ipad Pro 10+ Recharges
Laptop(60w) 5+ Recharges
Macbook Pro 13+ Recharges
Led Lantern Light(10w) 30Hrs
CPAP(60w) 6+Hrs
Gopro(14w) 80+ Recharges
Mini Fridge(40w) 7+Hrs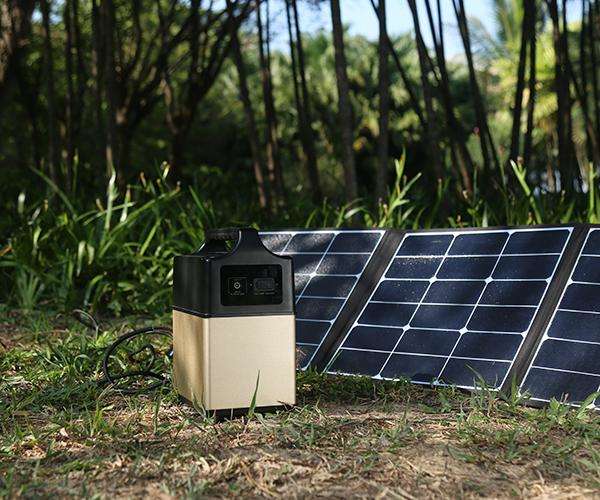 How To Charge The Bluetti EB40
Plug it into the wall. Fully recharges in 5 Hours (AC).

≈ 2.5 Hours (Using 200W Solar Panels simultaneously with full sun)

Recharge from the sun by connecting a compatible solar panel. Charge time is dependent on the size of the solar panel.

Car Charge: ≈2 Hrs Car(12V) can only Charge the Power Station to 40-50%. Car(24V) can Charge the Power Station Fully.(DC to Car Lighter is included)
Frequently Asked Questions
Please note that the AC output ports can only charge/power devices that operate at less than 300-Watts, besides, the whole wattage should be under 300watts as well . Once exceeding, Bluetti EB40 will shut off automatically. Please refer to your device specification before purchase.
How to know the working times for my device?
Working time = 1500Wh* 0.85 / operating wattage of your device. For reference, assuming power consumption of your device is 60W (might be aLaptop ), working time will be 400Wh*0.85/60w=5.6hrs (rough calculated) .

Please note: actual power consumption varies from different usages, please consult Bluetti for better purchase decision.