Description
Bluetti EB150 1500Wh/1000W Portable Power Station is one of the most popular power stations on the market. It boasts a 1500Wh capacity, 1000W rated power (1200W surge power) and multiple output charge/recharge ports.  
Ditch the fumes of gas powered stations. Keep your lights on, phones charged, run your GPS, electronic barometer, TV, gaming PC, dehumidifier, snow blower, mini-refrigerator, portable stove, medical devices, and power tools whenever you need.
Specifications

The nitty gritty details about this generator.

The Ultimate Portable Power Station.

CHARGE TIMES

Refrigerator(800W)  1.6Hrs

CPAP (60W)  22+Hrs

Laptop(60W)  22+ Recharges

Fan(12W)   106Hrs

Smartphone  128+ Recharges

Led Lantern Light(10W)  128Hrs

Lcd Tv(100W)  12.8+Hrs


PORTS

Input:Ac Charging/Pv Input Port: 7.9*0.9Mm Dc, 42V/160W, Ocv 16V~68V /Max.10A,
Pv Max Input Power Max.500W./10A 

Outputs: 2*Ac110V Ports, 1*12V9A Dc Port,

1* 45W Pd Usb-C Port,

4*5V3A Usb-A Ports,.


BATTERY DETAILS

Lg Lithium Ion Battery Cell

Pack Capacity: 1500Wh/1000W

Lifecycles: 2500+ Cycles

Shelf-Life: Charge Every 3-6 Months

Management System: 'Mppt' Charge Controller, Low Battery Protection


GENERAL

Sku:Bluetti Eb150

Size&Net Weight: 14.6*6.5*14.4Inch,37.9Lb.

Warranty: 24 Months

Operating Temperature:0-40°C/10%-90%

Safety By Design: Battery Management System (Bms) Enables Short Circuit Protection, Voltage Control, Temperature Control And More Advanced Safety Operations. Other Enhanced Safety Features Includes: Lcd Screen With Charge/Discharge And Battery Life Status Switch With Indicator Light For On/Off Output Port Charging.


PACKAGE INCLUDES

1*Portable Power Storage (Eb150)

1*160W Ac Wall Charger

1*Pv Solar Charging Cable(Dc7909 To Mc4)

1*User Manual

1*Certificate Of Qualification

Payment & Security
Payment Methods
Your payment information is processed securely. We do not store credit card details nor have access to your credit card information.
---
Security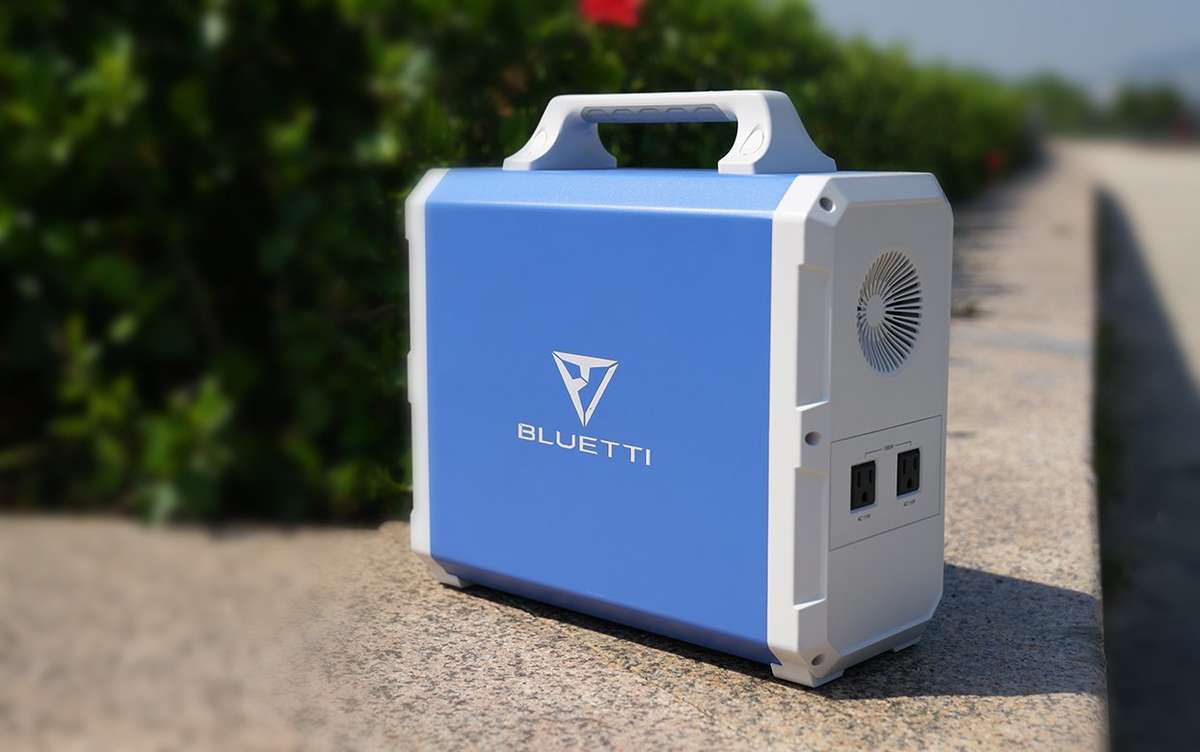 Perfect for everyday use whether at home or on the road.
Great compatibility with more devices ranging from lights to laptops, refrigerators to power tools, giving you the confidence to power anything, anywhere.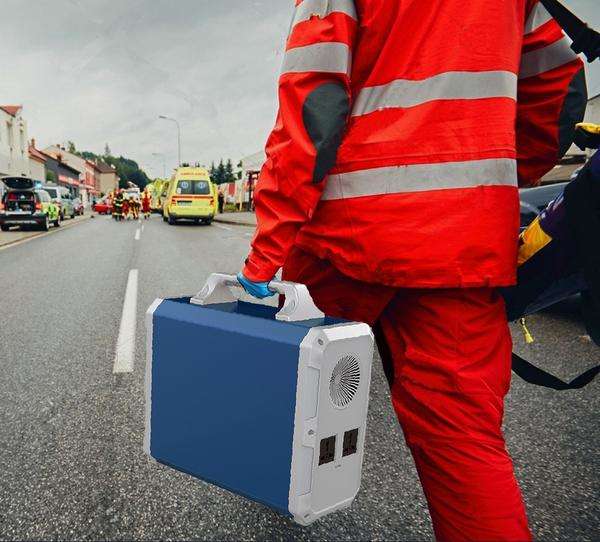 Bluetti EB150 Highlights
Industry-leading Outputs Including AC and 45W USB-C
Features higher capacities for greater compatibility with more power-hungry devices, and the latest in USB-C Power Delivery capable of charging larger USB devices like laptops.

MPPT Pre-Installed
Includes pre-installed solar charging optimization module that functions as a maximum power point tracker (MPPT), resulting in up to 40% faster charge times, especially from solar panels.

Ultra-safe Lithium Battery
With quality LG lithium cells, known for stability, monitored by a state-of-the-art battery management system that prevents over-charge, over-current, and short circuiting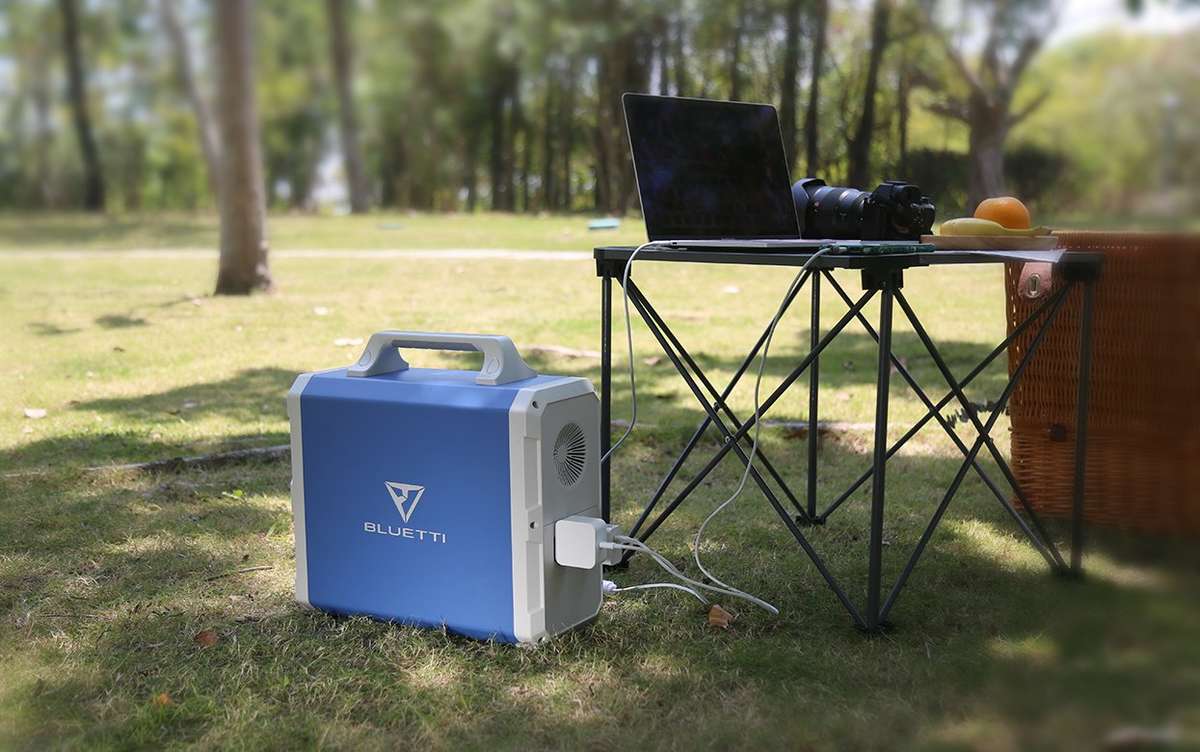 What Can Bluetti EB150 Power?
Bluetti EB150 is great for all your larger sized or multiple device power needs.
CPAP(60w) 22+Hrs
Fan(12w) 106Hrs
Laptop(60w) 22+ Recharges
Smartphone 128+ Recharges
Led lantern light(10w) 128Hrs
LCD TV(100w) 12.8+Hrs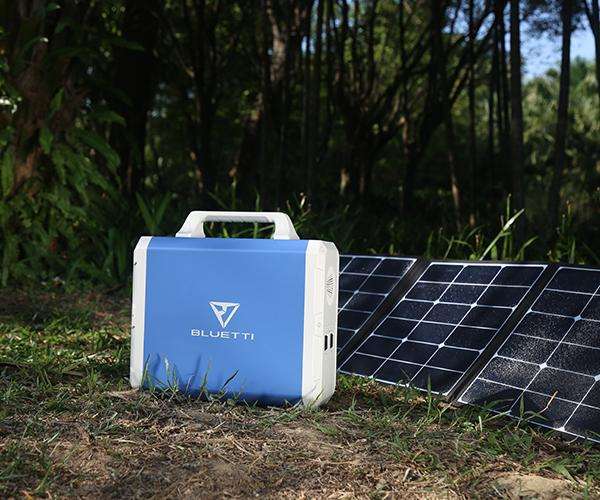 Charge Methods
AC Wall Outlet, Solar Panel (optional)

Plug it into the wall. Fully recharges in 10 Hours (AC).

≈ 10 Hours (Using 200W Solar Panels simultaneously with full sun)

Recharge from the sun by connecting a compatible solar panel. Charge time is dependent on the size of the solar panel.

Car Charge: You need to buy a Power Inverter (≥300W).
Frequently Asked Questions
Please note that the AC output ports can only charge/power devices that operate at less than 1000-Watts, besides, the whole wattage should be under 1000 watts as well. Once exceeding, Bluetti EB150 will shut off automatically. Please refer to your device specification before purchase.
How to know the working times for my device?
Working time = 1500Wh* 0.85 / operating wattage of your device. For reference, assuming power consumption of your device is 60W (might be aLaptop ), working time will be 1500Wh*0.85/60w=21.3hrs (rough calculated) .

Please note: actual power consumption varies from different usages, please consult Bluetti for better purchase decision.