Description
The Cub JC is the latest in portable battery technology for portable power needs. It is a light weight and powerful unit that will power your devices, jump your vehicle, or put air in your tires.
Jump-Start cars, trucks, boats, ATVs and more
Easily inflate low tires up to 120 psi
Recharge phones, tablets, and other USB devices
Provides Portable Power that is Safe, Silent, and Renewable
Great for Emergencies, Work, and Play
Built in Flashlight
Payment & Security
Payment Methods
Your payment information is processed securely. We do not store credit card details nor have access to your credit card information.
---
Security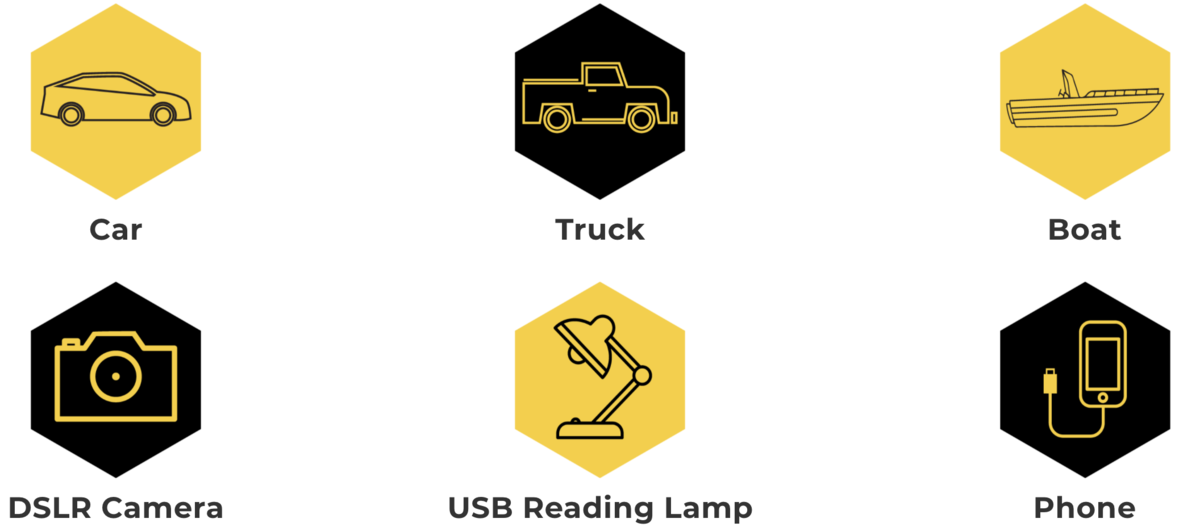 Frequently Asked Questions
What does it power?
It will power anything that takes a USB port for charging or powering.


How long will it hold a charge?
Charge retention is 1+ year.


Why should I buy the Cub JC?
If you are in an emergency with a dead battery, flat tires, dead battery in your mobile device, this unit qill come to the rescue.


Is it good in bad weather?
The Cub JC performs great in most weather conditions.


How big is it?
It weighs in at only 4.6 pounds. The dimensions are 7.6" L x 4" W x 2.2".


How long will it last?
Life cycles are 2500+, so it will last longer than most rechargeable units.
Specifications
Battery - Lithium Iron Phosphate
Life Cycles - 2500+
Charge Retention - 1+ Year
USB - 2 (2.4A)
Light-LED 3 Settings - One set of 8 LED Bulbs
Compressor - 120 PSI Max with Auto Stop
Charge - AC / 12V
Cranking Amps - 480A
Total Weight - 4.6 lbs
Product Dimensions - 7.6" x 4" x 2.2"
What's Included
1 Lion Cub JC
Jump Starter Cables
Wall Charger
12 Volt Cigarette Charger
Cable Connection for Using Between the Jumper and Compressor