Description
The Chill + SolarTable 60 is portable, efficient, and ice-free. Use the sun to keep your food cold or frozen. With a 60 Watt collapsible table, you have a tempered glass table surface and shade to cover the cooler. The SolarTable 60 is the fastest way to recharge the Powerbank.
Stays cool for 14 hours (80°F)
PowerBank+: 3 USB ports and 200 lumens light
SolarTable 60 provides surface and shade
Specifications

The nitty gritty details about this product.

Here's the specs.

Weights

Chill: 30 lbs
SolarTable 60: 18.5 lbs

Sizes

Chill: 24" x 16" x 19"
SolarTable 60: 48" x 28" x 19-27"

Best use: All-around

Capacity: 40 L

Power output: 60 w
Payment & Security
Payment Methods
Your payment information is processed securely. We do not store credit card details nor have access to your credit card information.
---
Security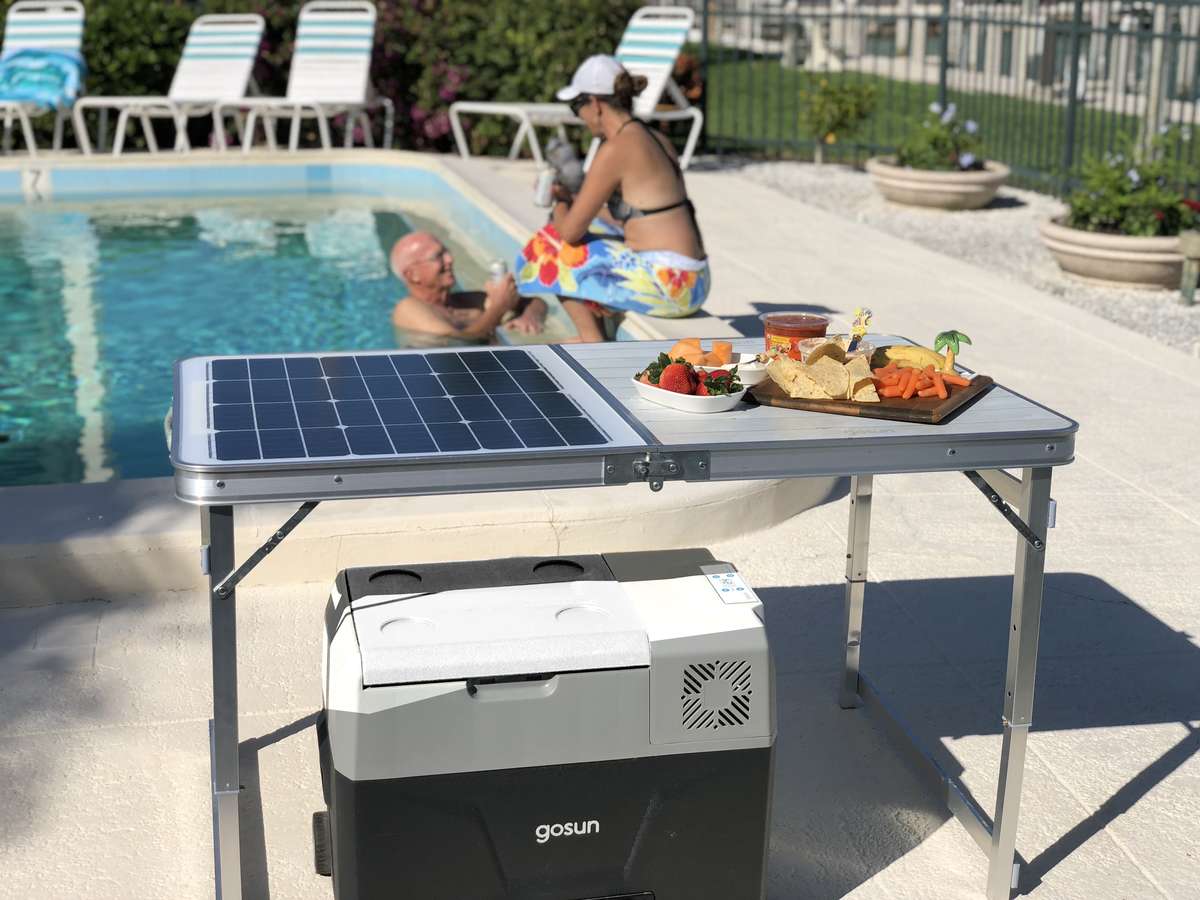 The Chill can keep food cold, frozen, dry, and organized - no ice required. With the Solar Table, you can keep the Chill under shade and power your devices.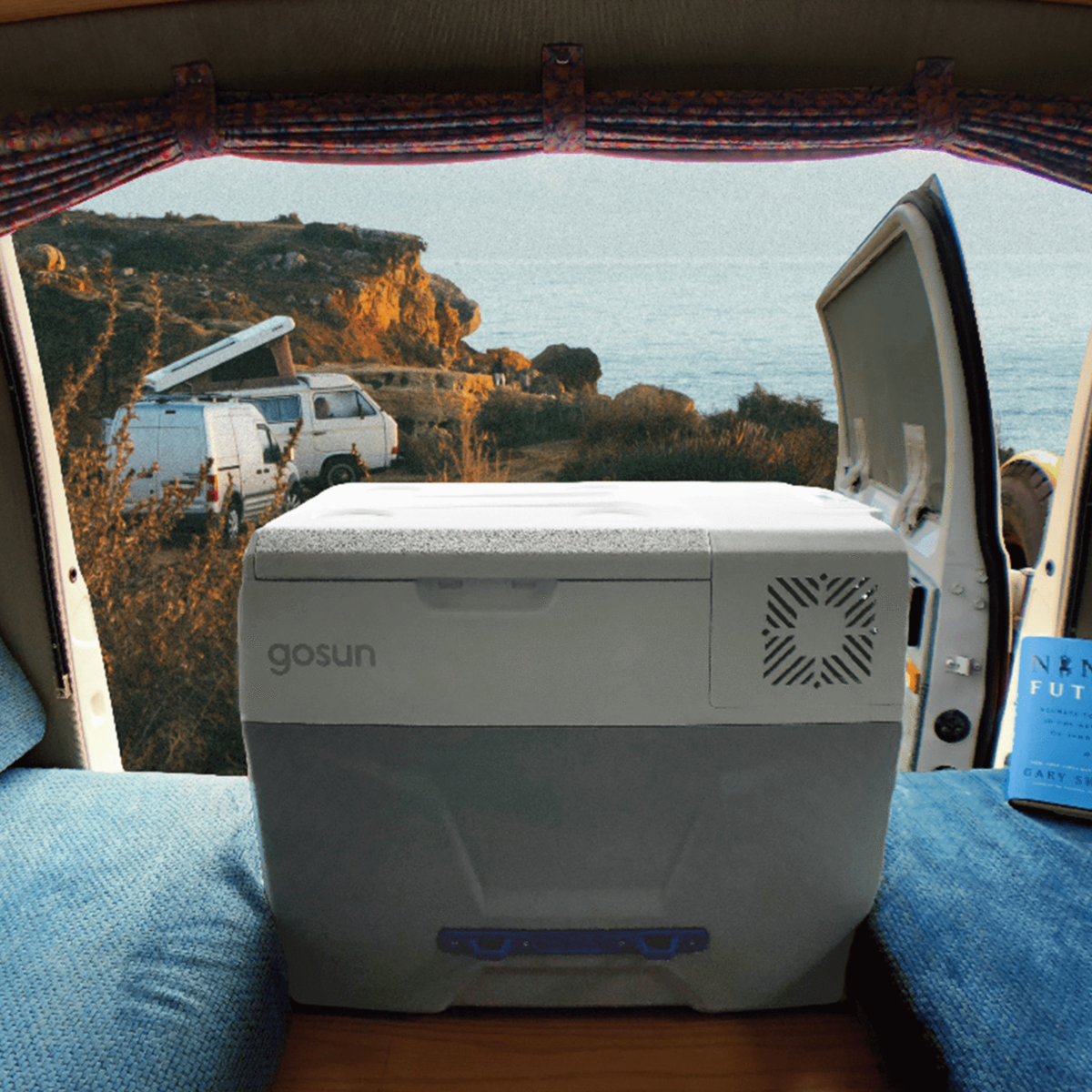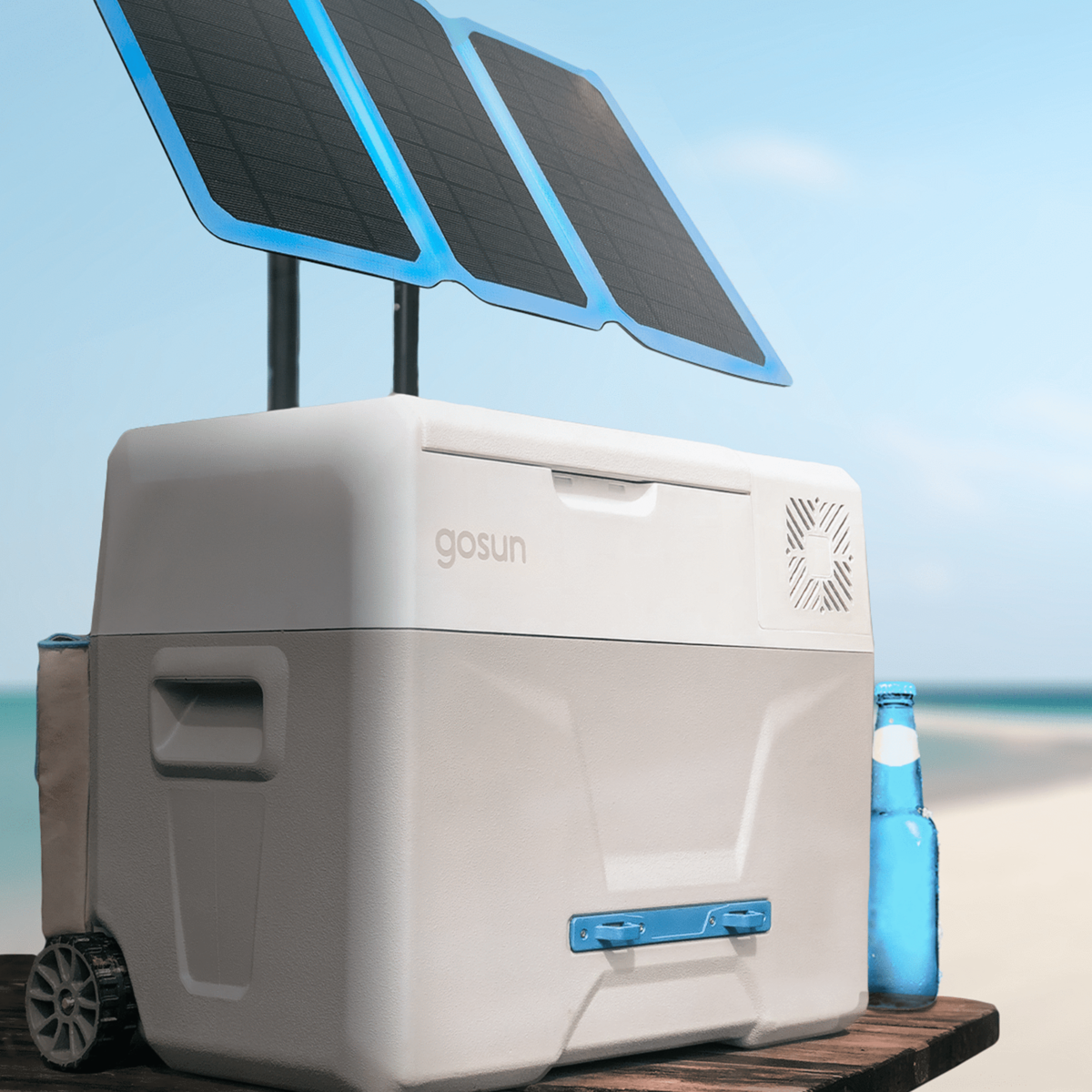 Same size, more space.
Without ice you can use 100% of the cooler's volume. That's 2x the room for food & drinks (when compared with coolers of equal dimensions).

Touch-screen gives you control from -4°F to 68°F.

Use the sun to make ice, not melt it.

PowerBank+ can charge your phone, tablet, and laptop.

PowerBank+ will keep Chill cool for 14 hours on an 80°F day.
No ice, no mess.
$400 over-built coolers may fend off grizzly bears, but they still rely on ice that's heavy, takes up space and leaves everything soggy. We haven't found a cooler yet that drives to the store to buy more ice.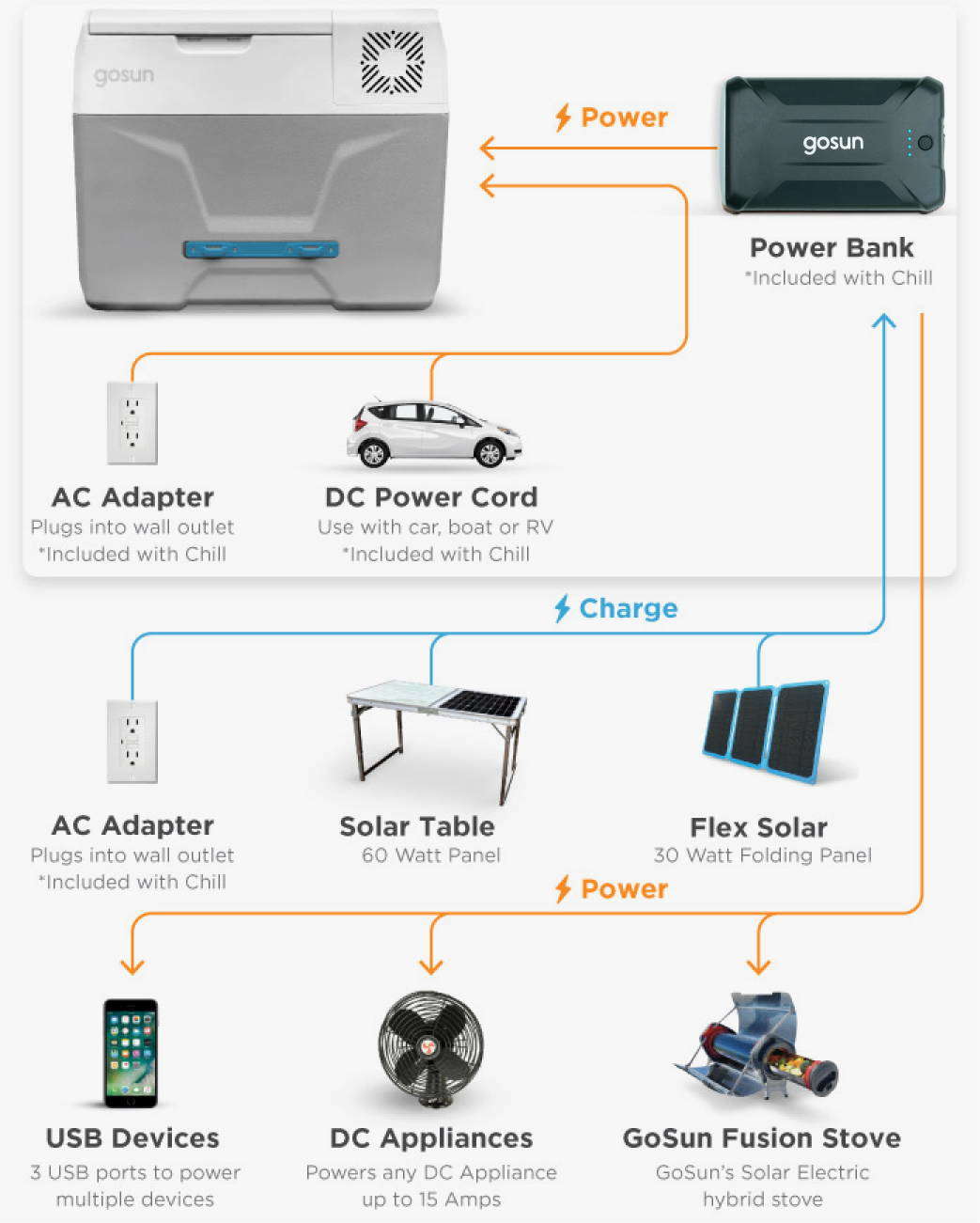 Multi-modal power, means you've got options.
GoSun Chill can be powered by multiple power sources, including: Powerbank, AC Adapter, 12 Volt Cord (car port charger), Solar Table, or Flexible Solar Panels. This way, you can access the most convenient power sources when you need it. To charge the Powerbank, plug in the included AC Adapter into any wall socket (100-250VAC) or use one of our two solar charging options - the Solar Table or Flexible Solar Panel.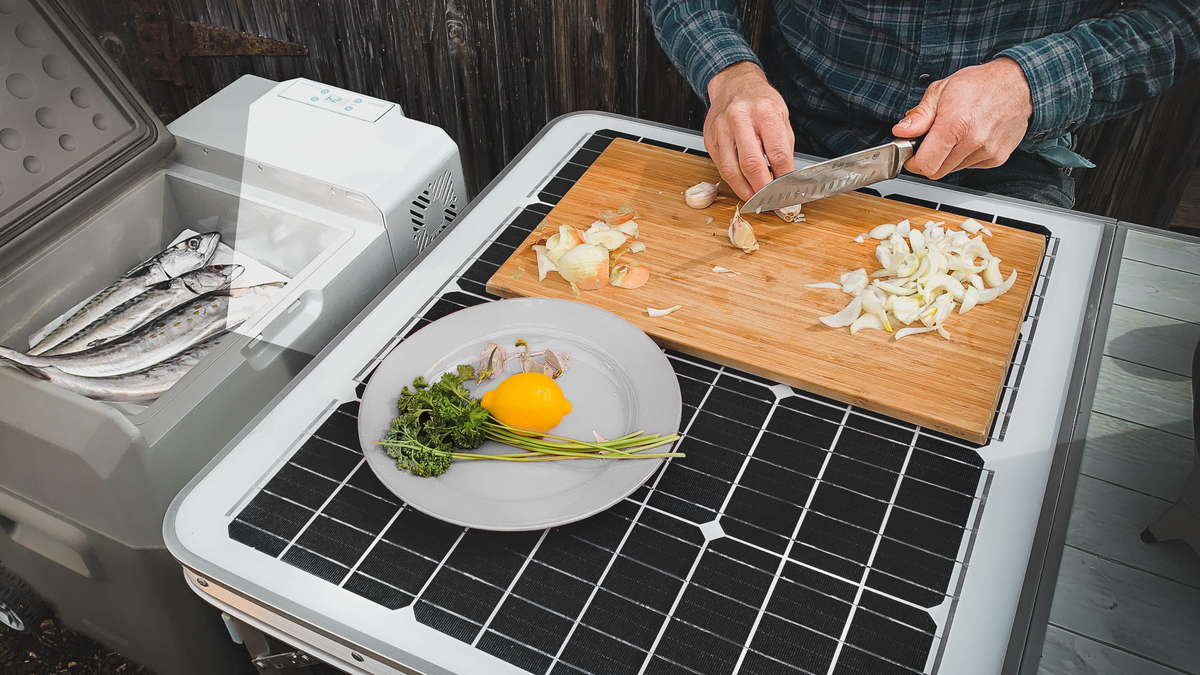 Our most powerful charger yet.
Designed to recharge your PowerBank+ and provide and shade for the Chill. The SolarTable 60's lightweight aluminum frame folds into a portable package that is easy to carry and store.