Description
The Echo-Sigma Emergency School/Office Cube is the perfect building block for you and your team. Every quality emergency kit requires dozens or even hundreds of components and now we've done all of the heavy lifting for you! The Cube provides you with a great setup for up 20 people or more if rationed, food, water, first aid, and other smaller items to form a rock solid foundation of emergency preparedness!
You'll be good to go! The cube offers 10 individual supply packs (each supply pack is good for 1-2 employees) and 1 Warden pack (for the supervisor of emergency situations) This kit is delivered to you completely assembled and ready to go, guaranteed. We recommend 1 cube for every 10 employees.  Keep it centrally located and easy to access for that just in case scenario.
We recommend 1 Emergency School and Office Cube for every 10-20 students or employees. Depending on usage.
Contents

Here's everything included in this Echo Sigma kit.

Be Prepared For Any Emergency.

Echo-Sigma Office Cub Box
1 Warden Supply Pack
10 Individual Supply Packs

Echo-Sigma Warden Supply Pack (each supply pack includes the following)
1 Bright colored supervisor vest
Emergency Blanket 
1 Pair of hand warmers
1 Notebook 2 x 3 inches
1 Bic pen
1 Bic lighter
50 Inches of Duct Tape
1 box of 40 waterproof matches
1 pair of work gloves
1 Wallace guide book
Echo-Sigma Compact First Aid Kit
1 pair 4" scissors
1 pair 3" tweezers
20 plastic bandages
12 alcohol swabs
10 wet wipes
10 antiseptic swabs2 3"x3"
Sterile gauze pads
1 2"x5yd. gauze roll
1 5"x9" sterile abdominal dressing
1 0.5"x2.5yd. roll of tape
1 Waterproof  Fenix Flashlight
1 SOG Multi-toolClip
1 Midland ER210 Multi-power Radio

10 Individual Supply Packs (each supply pack includes the following)
1 Emergency Poncho
1 Emergency Blanket
8 individual water packs 4.2 ounces each
3 Ration Bars 400 calories each
2 Chemical Light Sticks by Coghlan's
1 N95 rated mask
1 pair of ear plugs

Payment & Security
Payment Methods
Your payment information is processed securely. We do not store credit card details nor have access to your credit card information.
---
Security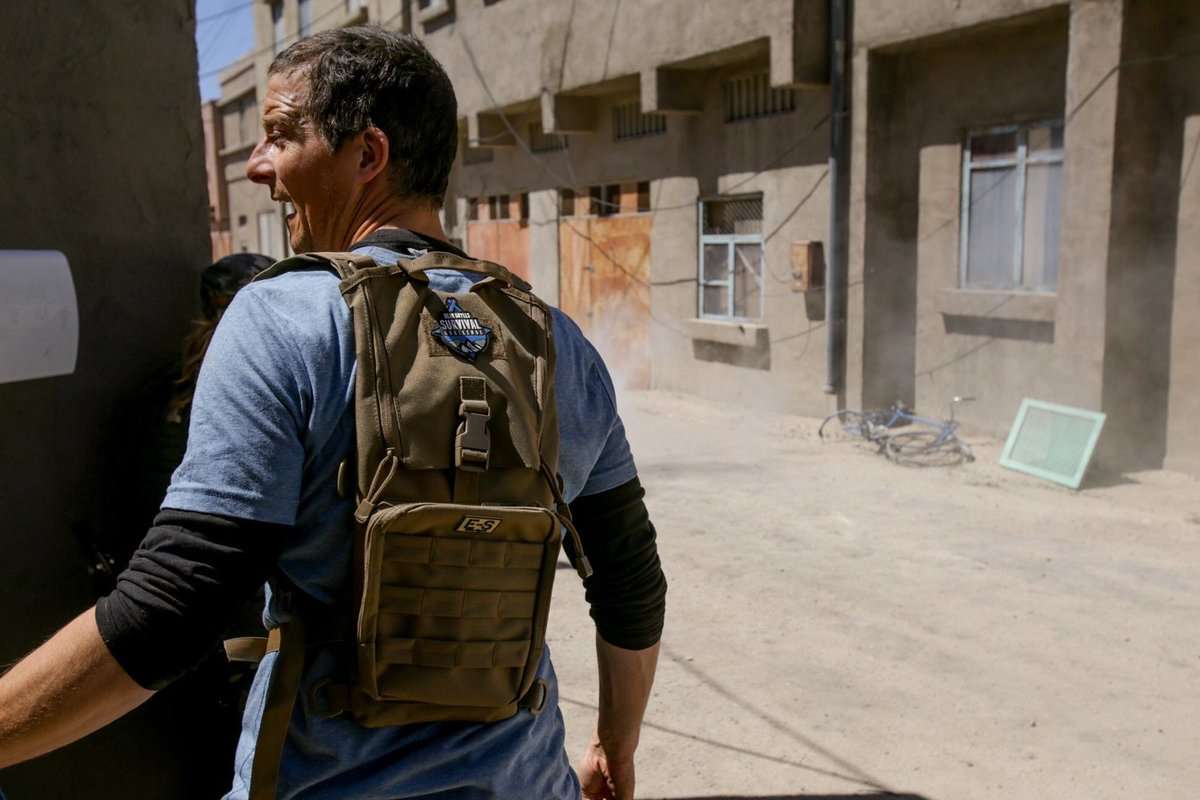 Bear Grylls
Repping his custom Echo-Sigma bag during the Bear Grylls Survival Challenge.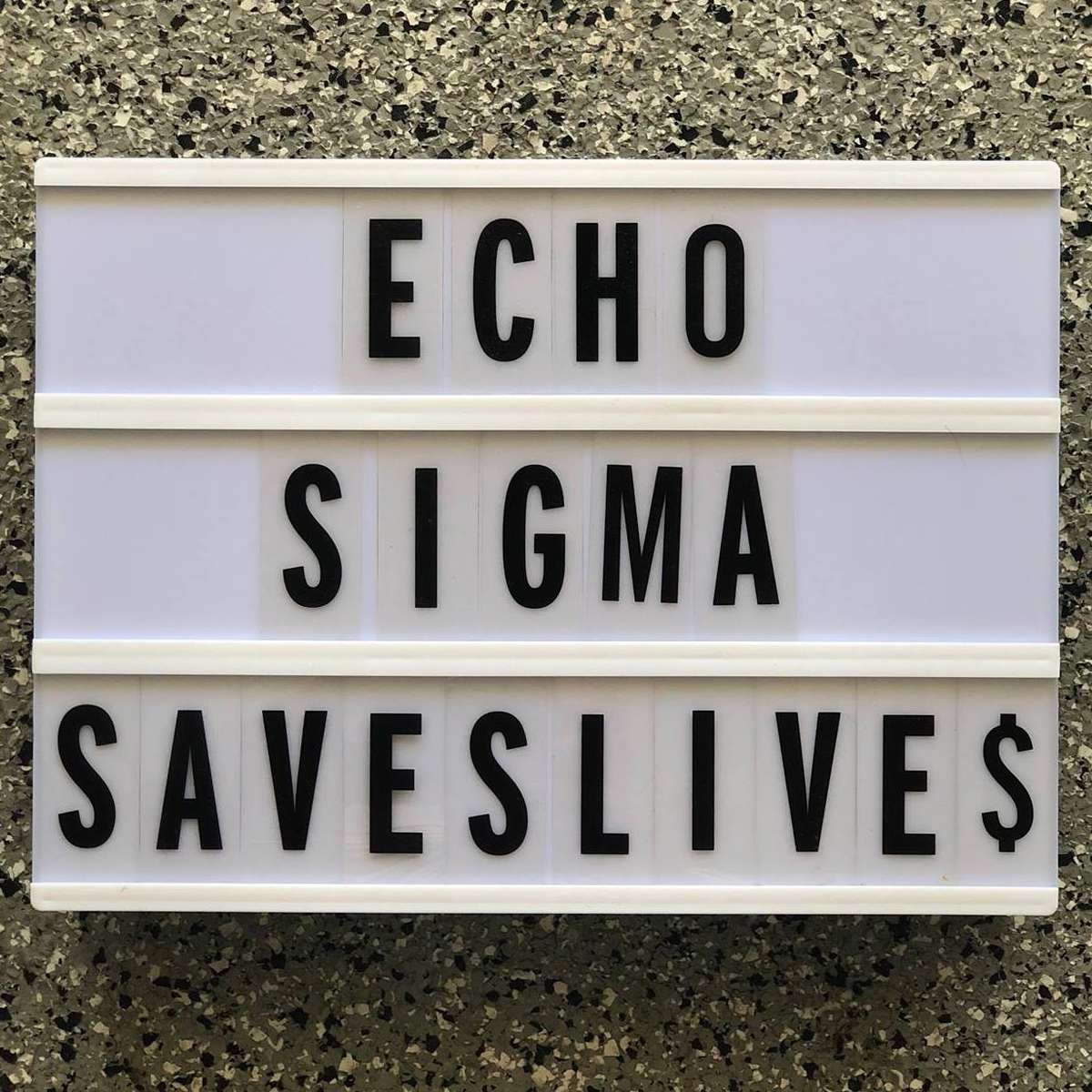 Echo-Sigma Saves Lives
Echo-Sigma Emergency Systems was born of the belief that you don't need to be a "prepper" to be geared out like one. Echo-Sigma makes true hand built enthusiast style kits that don't require extensive training to use yet don't insult your intelligence at the same time.