Description
The Echo-Sigma Emergency Roll-Away (ER2) Mother Of All Bags (M.O.A.B.) is an all-in-one mobile emergency preparation system. Vital for evacuation or shelter-in-place scenarios, the Emergency System provides food, water, shelter, communications and first aid for two adults for an absolute minimum of three days (much longer with rationing).
Having the entirety of the system housed in an easy to move rolling casing allows you to be able to easily locate and roll your entire system out should you need to evacuate on short notice. Once you're clear of danger or need to continue on foot, the supplied backpacks and hydration systems allow you to stay moving on foot as needed. Your options are open. You can take delivery of your system and immediately store it in its final storage location with confidence. Every item in this system is pre-configured and ready for immediate use.
Contents

Here's everything included in this Echo Sigma kit.

Be Prepared For Any Emergency.

CORE ESSENTIALS
Echo-Sigma Rolling Loadout Bag XL
(2) Echo-Sigma Bug Out Packs

FOOD AND WATER
(2) Echo-Sigma Provision Pack (3-10 days)
(2) 32oz. Nalgene Water Bottle
GSI Glacier Stainless Steel Bottle Cup
(2) Hydration Bladder Drinking System (2.5 Liter)

FIRST AID AND PROTECTION
(2) Echo-Sigma Compact Survival Kit
(2) Echo-Sigma Compact First Aid Kit
(1) Echo-Sigma Compact Hygiene Kit (for 2 people)
(2) Emergency Poncho to keep you DRY
(2) Thermal Sleeping Bag Cocoon by Survival Industries to keep you WARM
(2) Hand Warmers by Coghlan's to keep you WARM
(2) Pair Work Gloves to keep you SAFE
(4) N95 Rated Respirator Masks to keep you SAFE
(2) Pair of Protective Goggles to keep you SAFE

SHELTER
Coleman Easy Assemble Three Adult Dome Tent
(2) Suisse Sport McKinley 0F-5F Mummy Sleeping Bag

TOOLS AND ELECTRONICS
SOG S62 Power Lock Multi Tool with Pliers, Screwdrivers and more
Waterproof Tactical LED Flashlight by Fenix (300 Lumen)
Fenix HL23 LED Headlamp (150 Lumen)
(2) Midland GXT1000VP4 - Two Way Radios
Emergency Multiband Multi-Power Weather Radio by Midland Radio
100 Feet of Military Grade 550 Paracord
10 Extra Large Zip Ties
Camp Trowel
18 Premium AA Alkaline Batteries (guaranteed fresh for 10 years)

OTHER ESSENTIALS
Consolidated documentation packet
(2) Large Waste Bags
Travel Sewing Kit

Payment & Security
Payment Methods
Your payment information is processed securely. We do not store credit card details nor have access to your credit card information.
---
Security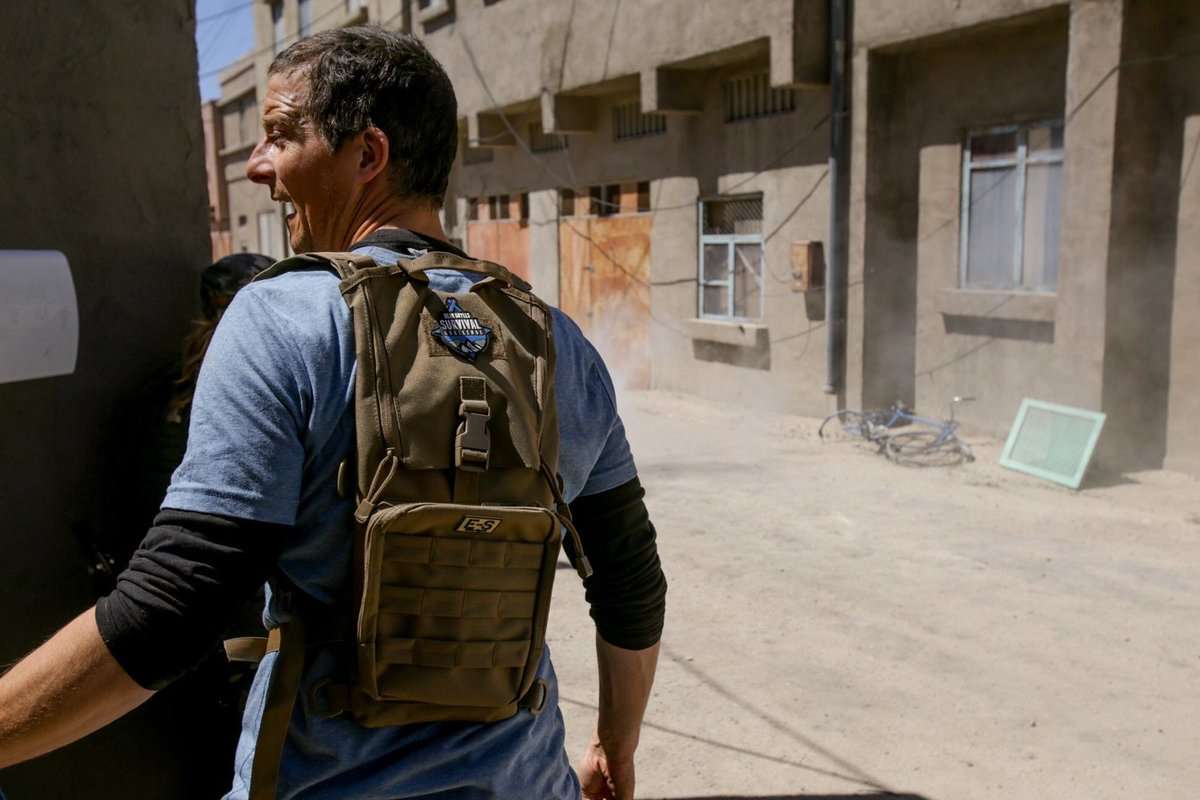 Bear Grylls
Repping his custom Echo-Sigma bag during the Bear Grylls Survival Challenge.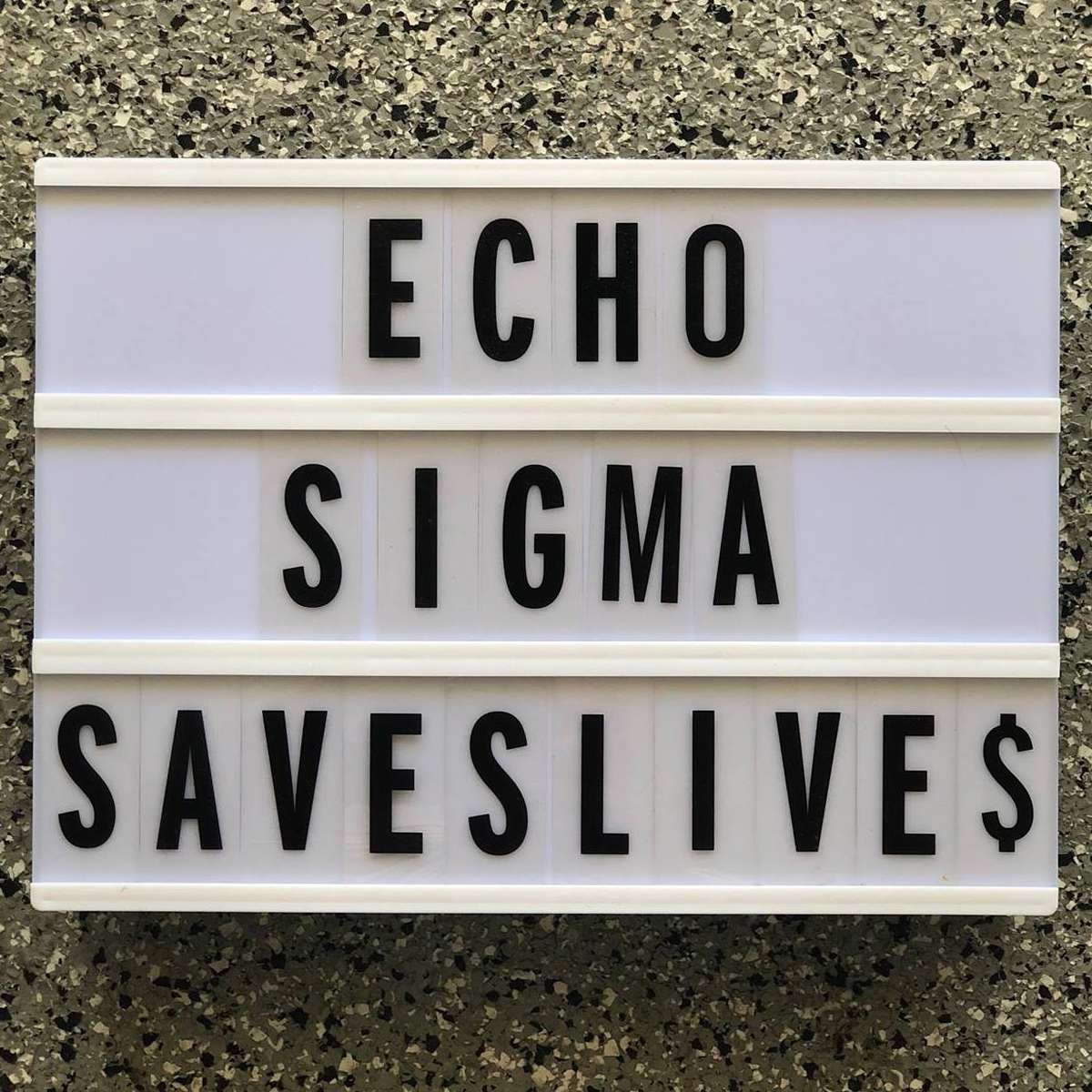 Echo-Sigma Saves Lives
Echo-Sigma Emergency Systems was born of the belief that you don't need to be a "prepper" to be geared out like one. Echo-Sigma makes true hand built enthusiast style kits that don't require extensive training to use yet don't insult your intelligence at the same time.