Description
The Echo-Sigma Get-Home-Bag is a midsized disaster preparedness kit that is perfectly suited to keep on hand in your office, dorm room or the trunk of your car. Our go bags for sale can be delivered to your door completely assembled and ready to go!

Food - 1 to 3 Days
SOG Micro Toolclip
Flash Light - Fenix 265 Lumen Handheld
Echo-Sigma Compact First Aid Kit
Emergency Tube Tent
Packaging removed from all items.
Documentation consolidated into water tight packaging.
All items arranged, organized and stowed. Ready for fast access in case of emergency.
Weight: 16 lbs 
Contents

Here's everything included in this Echo Sigma kit.

Be Prepared For Any Emergency.

 

1 Echo-Sigma Get Home Pack

1 Hydration System (2.5 Liter) by Echo-Sigma

1 Echo-Sigma 1-3 Day Provision Pack

We use both Mayday and Mainstay brand drinking water products. Provision Pack contents may differ from those shown. 

6 Food Ration Bars (400 Calories each and nutritionally fortified)
2.5 Liters of 5 Year Storage Pure Drinking Water
Paper Napkins
No storage requirements

1 Echo-Sigma Compact Survival Kit


A compact storehouse of many of the smaller items that can be easily lost if not given extra consideration. The Echo-Sigma Compact Survival Kit packs quite a punch when it comes to utility and efficiently using pack space.

Compass
Emergency Whistle
Emergency Blanket by Coghlan's
BIC Brand Butane Disposable Lighter
Magnesium Fire Starter with Flint Striker
40 Waterproof Matches by Coghlan's
Live Fire Sport Emergency Fire Starter
50 Inches of Duct Tape
Bottle of Water Purification Tablets by Coghlan's
2 Chemical Light Sticks by Coghlan's
2 BIC Brand Ball Point Pens
Pad of Paper
Pair of Earplugs

1 Echo-Sigma Compact First Aid Kit 

Having quickly accessible first aid is key to taking care of yourself and being self reliant in the event of an emergency. Every Echo-Sigma Emergency Bug-Out-Bag comes with a first aid kit that is stuffed with the tools you need to take care of the most common ailments that you'll run into in an emergency. Packed with features yet still light in weight in case you need to move on foot.

4" scissors
3" tweezers
first aid card
20 plastic bandages
12 alcohol swabs
10 wet wipes
10 antiseptic swabs
3 sting relief swabs
4 pain relief tablets
2 3"x3" sterile gauze pads
2"x5yd. gauze roll
5"x9" sterile abdominal dressing
0.5"x2.5yd. roll of tape
Access to 14 exclusive online training videos

1 Gerber Dime Multi-Tool

1 Waterproof LED Flashlight by Fenix (265 Lumen)


Cree XP-E LED with a lifespan of 50,000 hours. Digitally-regulated output to maintain constant brightness

Three Brightness Levels:

High - 187 Maximum Lumens - Run Time 2 hr. 20 min.
Mid - 90 Lumens - Run Time 6 hr. 15 min.
Low - 27 Lumens - Run Time 26 Hr.

Intelligent Memory Circuit: Automatically enters the previous used brightness level when turned on. Uses two 1.5V AA (Alkaline, Ni-MH, Lithium) batteries, inexpensive and widely available. Reverse polarity protection guards against improper battery installation. Made of durable aircraft-grade aluminum. Type III hard-anodized anti-abrasive finish. All-function switch; simple and convenient operation. Waterproof to IPX-8 Standard. Capable of standing up securely on a flat surface to serve as a candle. Slip-resistant body design provides for a comfortable and secure grip. Toughened ultra-clear glass lens with anti-reflective coating

50 Feet of Military Grade 550 Paracord

10 Extra Large Zip Ties

1 Coghlan's Emergency Tube Tent

1 Emergency Poncho

1 Plexiglass Mirror for signaling help

1 Thermal Sleeping Bag Cocoon by Survival Industries

6 Premium AA Alkaline Batteries (guaranteed fresh for 7 years)

1 Pair Leather Work Gloves

2 N95 Rated Respirator Masks

1 Pair of Protective Goggles

2 Hand Warmers by Coghlan's
Payment & Security
Payment Methods
Your payment information is processed securely. We do not store credit card details nor have access to your credit card information.
---
Security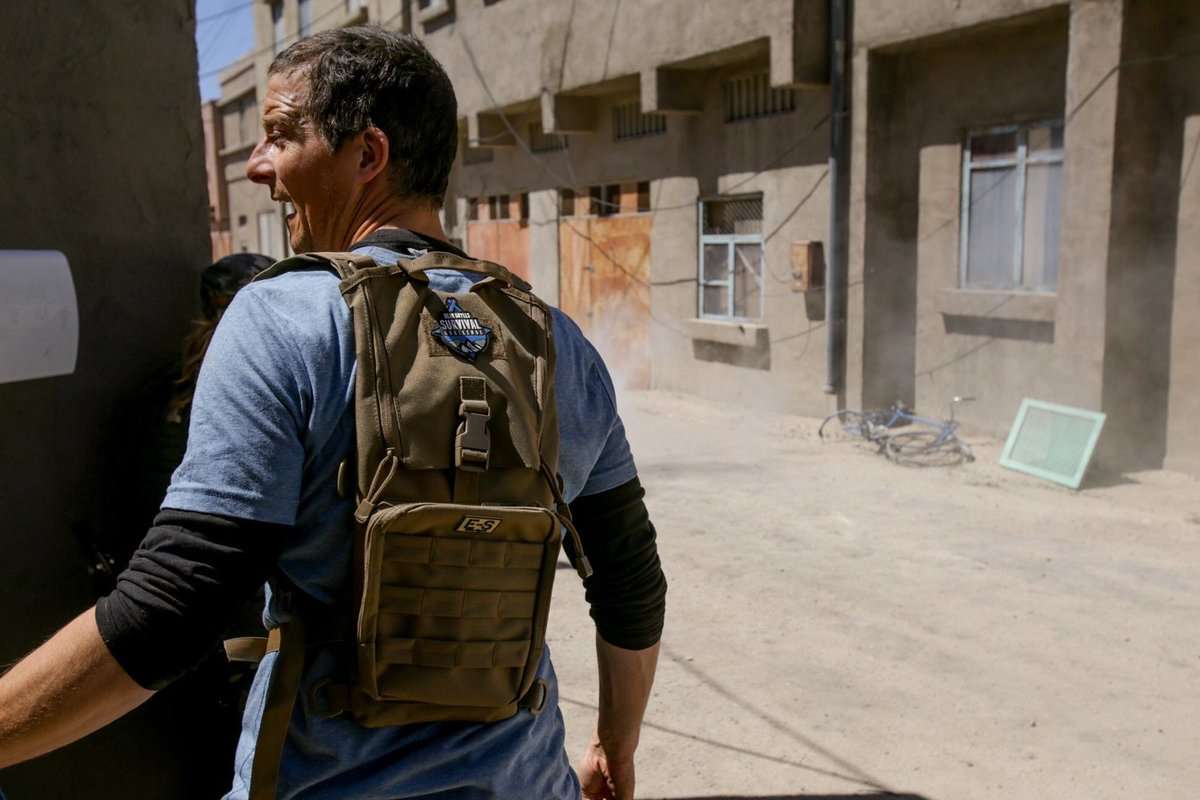 Bear Grylls
Repping his custom Echo-Sigma bag during the Bear Grylls Survival Challenge.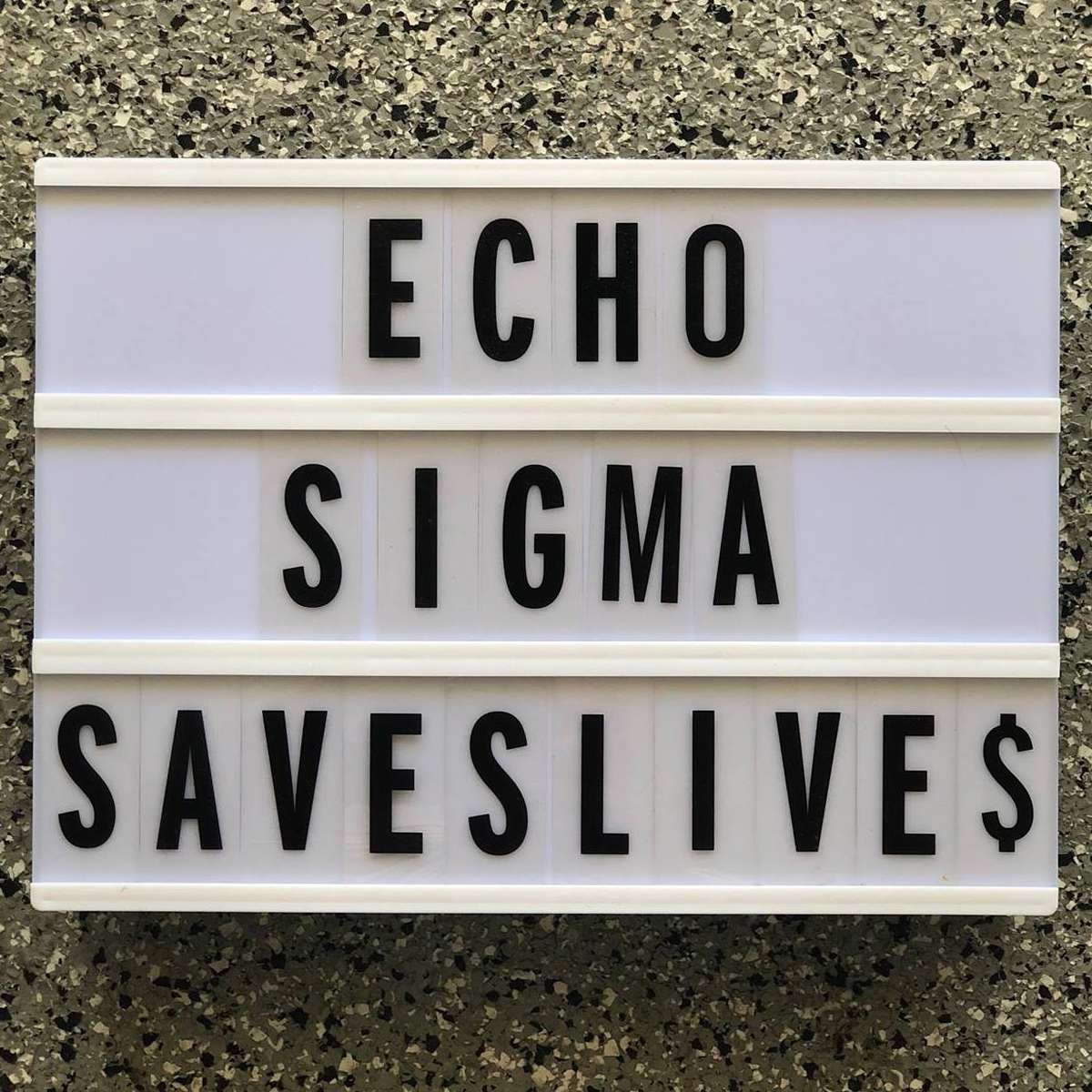 Echo-Sigma Saves Lives
Echo-Sigma Emergency Systems was born of the belief that you don't need to be a "prepper" to be geared out like one. Echo-Sigma makes true hand built enthusiast style kits that don't require extensive training to use yet don't insult your intelligence at the same time.