Description
Tired of using those old rusty surgical tools your grandpa gave you for your birthday? Now you can do your own stitches without having to worry about contracting a debilitating disease with The Stitch Kit.

This specialty kit features all stainless steel instruments and comes fully stocked to sterilize, sanitize, suture, and dress a wound.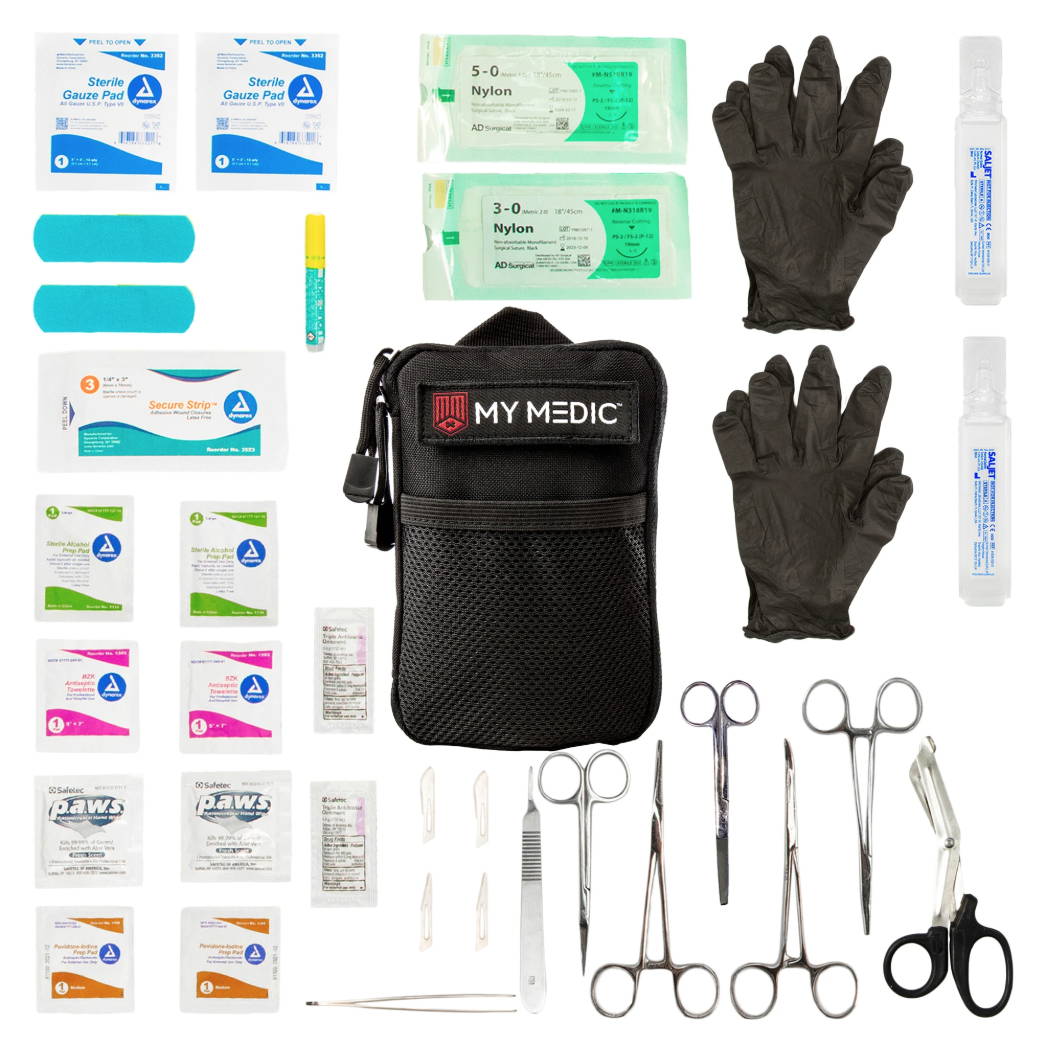 General Specs
Height: 7 inches
Width: 5 inches
Depth: 2.5 inches
Weight: 420 g
Skill Level (Basic, Advanced or Pro): Advanced
Type: Universal
Group Size: 2+
Environment: Dry, Dirty, Muddy, and Light Rain  
Case Features
Buttoned Straps

The two buttoned Molle straps on the back of the MyFAK bag are perfect for attaching this Kit to another bag... or whatever your heart desires.
Heavy Duty Handle

Made to last. This handle is high quality and heavy duty. Designed to be easy to grab and easily attachable.

Center Fold Design

We created this bag to give you quick access to your First Aid Supplies. This flat-fold design makes it easy to see what you need, when you need it.
Oversized Zipper

The last thing you want in an emergency situation is a stuck zipper. We thought of that. So we put the largest, highest quality zipper we could find on this Kit. Go ahead, try to get it to snag.

Mesh Pouch

The mesh pouch on the front of the Stitch is ideal for storing extra bandages, sunscreen or half a Poptart. (Save it for later!)
What's Included



















Payment & Security
Payment Methods
Your payment information is processed securely. We do not store credit card details nor have access to your credit card information.
---
Security